The Superior Choice for Your Roofing Needs
At Basin Roofing, we understand the importance of providing our valued customers with high-quality roofing solutions that offer durability, efficiency, and outstanding performance. That's why we are proud to offer TPO (Thermoplastic Olefin) roofing, a cutting-edge roofing system that has revolutionized the industry.
What is TPO Roofing?
TPO roofing is a single-ply membrane roofing system that is rapidly gaining popularity in both commercial and residential applications. It is constructed from a blend of synthetic rubber and other reinforcing elements, making it highly resistant to the elements and capable of withstanding extreme weather conditions.
Why Choose TPO Roofing?
Exceptional Durability: TPO roofing offers exceptional durability, ensuring a long-lasting solution for your roofing needs. It is resistant to UV radiation, ozone, and chemical exposure, making it highly resistant to cracks, tears, and leaks. With proper installation and maintenance, TPO roofs can last for decades.
Energy Efficiency: TPO roofing is known for its energy-efficient properties. The reflective surface of TPO membranes helps to reduce heat transfer, keeping your building cooler during hot summer months. This can result in significant energy savings and lower cooling costs, making TPO roofing an environmentally friendly and cost-effective choice.
Versatility: TPO roofing is available in a variety of colors, thicknesses, and widths, allowing for customization to suit your specific aesthetic preferences and project requirements. Whether you have a commercial building, residential property, or industrial facility, TPO roofing can be tailored to meet your unique needs.
Easy Installation and Maintenance: TPO roofing is relatively easy to install, making the installation process efficient and cost-effective. Additionally, its smooth surface prevents dirt accumulation and makes it easy to clean. Routine maintenance involves simple inspections and occasional cleaning, ensuring that your TPO roof remains in optimal condition.
Environmentally Friendly: TPO roofing is considered an environmentally friendly option. It is recyclable and can be repurposed at the end of its life cycle, reducing waste and contributing to sustainability efforts. Furthermore, TPO membranes are manufactured using environmentally friendly practices, making them a greener choice for your roofing needs.
Why Choose Basin Roofing for TPO Roofing?
When it comes to TPO roofing installation, repair, or replacement, Basin Roofing is your trusted partner. With years of experience in the industry and a team of skilled professionals, we deliver exceptional craftsmanship, attention to detail, and outstanding customer service.
Our commitment to excellence means that we only work with top-quality materials, ensuring that your TPO roofing system performs flawlessly for years to come. We take pride in our transparent communication, competitive pricing, and timely project completion, making your roofing experience hassle-free and satisfactory.
Contact Basin Roofing Today! If you're considering TPO roofing for your next project, look no further than Basin Roofing. Our team of experts is ready to answer your questions, provide professional advice, and offer a free estimate tailored to your roofing needs. Trust us to deliver superior TPO roofing solutions that enhance the protection, energy efficiency, and aesthetic appeal of your property. Contact us today to get started!
We are certified from the Top Manufactures and can offer class leading NDL warranties so you know you are covered for years to come!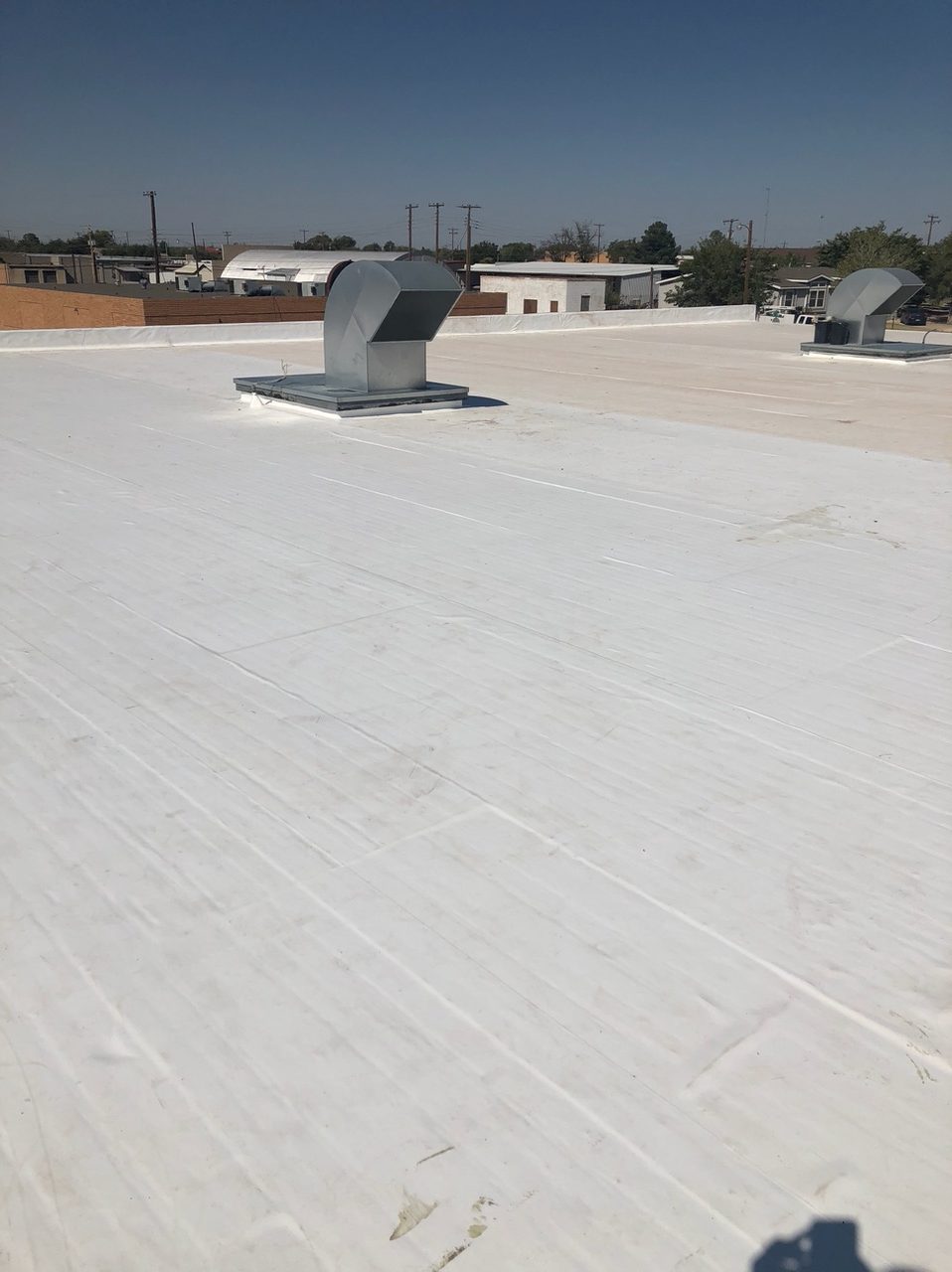 Contact our team for a free inspection
When was the last time that you had your roof checked out? With storm and hail damage a big concern in our area, it's always a good idea to have this completed once every year or so. Leave the job to Basin Roofing & Construction! We will carefully inspect your roof and your interior for any leaks or other compromising signs. Make sure your roof is safe and sound for everyone on your property by giving us a call.