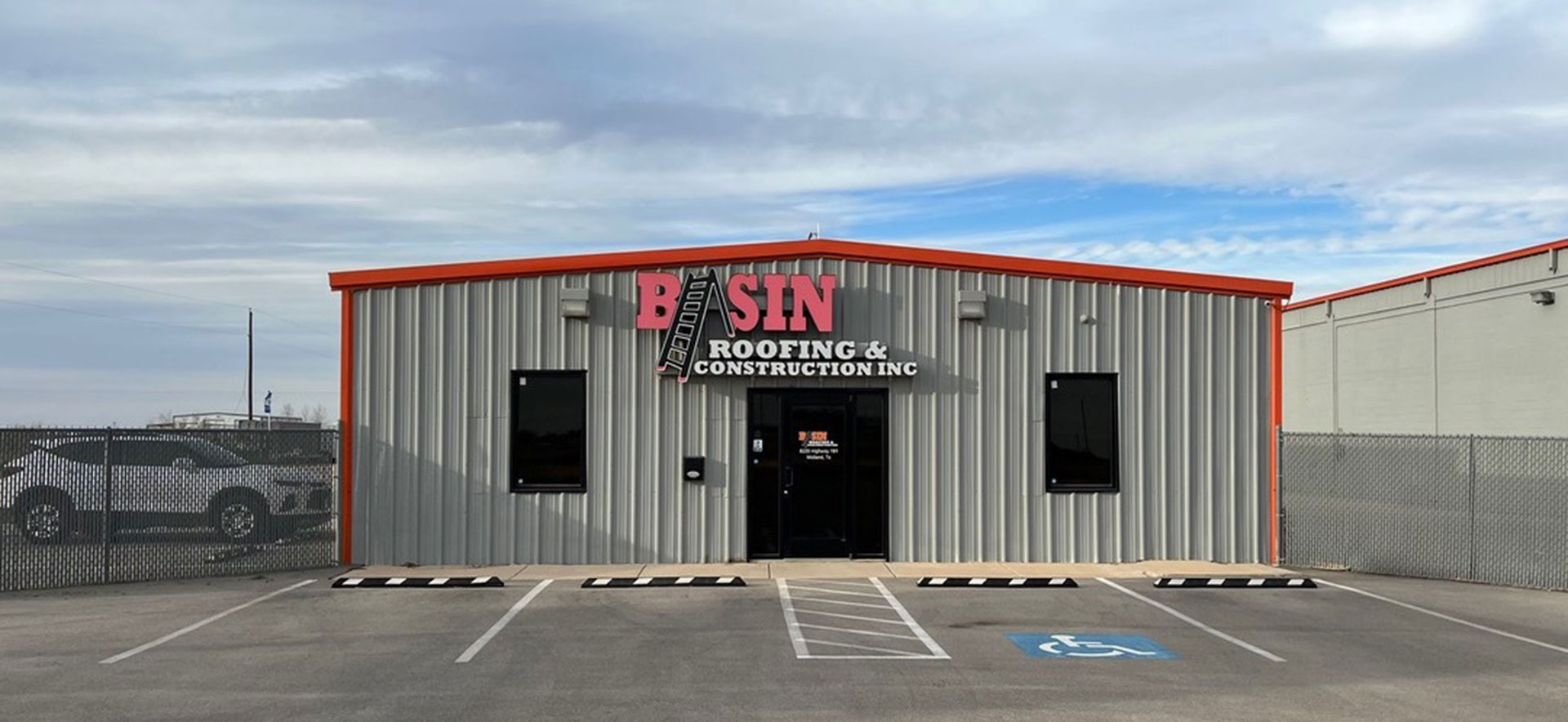 These guys were very helpful and responsive from the very first call up to the follow up calls after the work was done. Daniel checked in with me weeks later to make sure everything was still great and that I was still happy with the roof.
Justin Montoya
Basin Roofing & Construction did an excellent job replacing my roof. They were very Prompt, efficient and professional. Highly recommend
Joe Zarate
Entire team of Basin Roofing & Construction were a pleasure to deal with from start to finish. They worked quickly and efficiently. They were very clean.
Michael Rodge
The crew did a very good job on my home in Andrews, Texas. Completed job in one day. Looks very nice. Would recommend this crew to do any roof job. Thank You again. Randy Harris
Randy Harris
Hardest working crew we have witnessed in a long time. Excellent customer service!!! They truly care about the customer and that can be hard to find! Competitive prices, I don't think you'll find better! 100% recommend!
Meghan Cavins - Nelson
Daniel and his team are very impressive, fast, clean and AFFORDABLE. They did our roof I would deffinatly recomended them and continue to do business with them!
Rebekah Reyes
We can handle it!
As the trusted commercial roofing contractor of Texas and the surroundign areas, we're equipped to handle all kinds of commercial jobs, from installations to replacements and repairs. Whether you're looking for a new spray foam roof for your business or looking to repair the roof on a multi-unit complex, our skilled team of licensed and insured roofing contractors can help. Give us a call today for commercial roof repair, installation & replacement services!
FULLY LICENSED & INSURED CONTRACTORS
SERVING ALL
OF TEXAS
COMMERCIAL & RESIDENTIAL
ROOFING COMPANY
SERVING TEXAS
Basin Roofing & Construction has over 30 years of industry experience serving clients in the area and all throughout the state of Texas. We are family-owned, third-generation commercial, residential, and apartment roofing contractors. From TPO roofing to new shingle roof installation and hail damage roof repairs, there's no better team to call than ours.
We specialize in SPF and fiberglass composition roof installations, replacements, and repairs. Outside of our roofing services, we also complete full-scale construction and painting projects for clients in all sectors.
If you would like to make an appointment or request a quote, please give us a call. We serve Arlington, Plano, Frisco, Richardson, Fort Worth, Midland, Odessa, TX, and the surrounding area. We look forward to hearing from you!
CONTACT OUR TEAM
FOR A FREE INSPECTION
When was the last time that you had your roof checked out? With storm and hail damage a big concern in the greater area, it's always a good idea to have this completed once every year or so. Leave the job to Basin Roofing & Construction! We will carefully inspect your roof and your interior for any leaks or other compromising signs. Make sure your roof is safe and sound for everyone on your property by giving us a call.